Organic maltodextrin is made from organic corn starch as raw material and is controlled by enzymatic hydrolysis. Our organic corn farm is located in northeastern China and has the right climate and fertile soil to ensure the quality of the corn.
Maltodextrin is a polysaccharide that is used as a food additive. It is produced from vegetable starch by partial hydrolysis and is usually found as a white hygroscopic spray-dried powder. Maltodextrin is easily digestible, being absorbed as rapidly as glucose, and may be either moderately sweet or almost flavorless.
We offer a wide range of maltodextrins to meet a wide range of customer needs, such as thickeners, fixatives, and puffed foods. Our organic maltodextrin is widely used in beverages, frozen foods, confectionery, cereals, dairy products, health care products, etc. It can also be used in textile, daily chemical, and pharmaceutical production.
Specification
---
PRODUCT NAME
Organic Maltodextrin
ORIGIN OF COUNTRY
China
PHYSICAL / CHEMICAL/ MICROBIOLOGICAL
APPEARANCE
Fine powder
COLOR
White
TASTE & ODOR
Neutral flavor without peculiar smell
TEXTURE
Free of foreign material
STERILIZATION
Non-Irradiated
PARTICLE SIZE
80-100Mesh
PH
4.5-6.5
MOISTURE
≤ 6%
DE VALUE
10-15
SOLUBILITY
≥ 98%
SULFATED ASH
<0.6%
HEAVY METAL
Pb≤ 0.5 mg/kg
As
MICROBIOLOGICAL
TPC
≤10000 cfu/g
COLIFORMS
≤30 mpn/100g
PESTICIDE
Meet EU &NOP organic standards
STORAGE & SHELF LIFE
2 years, stored in its unopened original packaging at temperatures below 60°F (25°C)
PACKAGE
25kg/bag
REMARK
Customized specification also can be achieved
Health Benefits
---
1. Improve food viscosity
Improving the viscosity of food is one of the important functions of maltodextrin. It can increase the solubility of various food ingredients and can play an obvious emulsification effect, which can make the viscosity of the food made increase and make their taste become. More tempting. Maltodextrin can also inhibit the browning reaction of various food ingredients and can prevent the browning of food ingredients during the processing of food.
2. Reduce food sweetness
Reducing the sweetness of food is also the main effect of maltodextrin. In many candies, an appropriate amount of maltodextrin will be added, so that the sweetness of the candies can be reduced, and the toughness of the candies can be increased. It is tempting and has a great advantage in extending the shelf life of candy. Usually, those foods containing maltodextrin suffer from and suffer from high blood sugar and diabetes in life.
3. Alternative fat
Maltodextrin is also the most common fat substitute in life. People can use maltodextrin to replace fat when making high-fat foods such as salads or ice cream and sausages so that the fat content of the produced food is relatively low. After eating, it will not absorb too much fat, nor will it cause disease due to too high fat. Regular consumption can also prevent body obesity.
4. Change the appearance structure of the food
Changing the appearance and structure of food is also an important effect of maltodextrin. People can add an appropriate amount of maltodextrin when producing convenience foods such as biscuits or cakes. This will make the product taste good, not sticky, and not eaten Will leave a residue, and then the shape and appearance of the food made by adding maltodextrin are relatively smooth and full, and it will make people feel like they have a big appetite.
Packing
---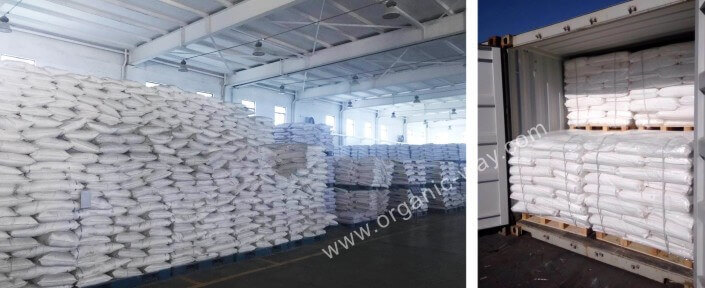 Express
Under 100kg, 3-5Days
Door to door service easy to pick up the goods
By Air
100kg-1000kg, 5-7Days
Airport to airport service professional clearance broker needed
By Sea
Over300kg, Around 30 Days
Port to port service professional clearance broker needed
We are always here waiting for you!
---