Organic strawberry powder is a powder made from the fresh organic strawberry fruit. Strawberry is a widely grown hybrid species of the genus Fragaria, collectively known as the strawberries. It is cultivated worldwide for its fruit, the history of the strawberry dates back to ancient Rome, but it was the French who first cultivated the strawberry from the woods to the garden during the 17th century.
At present, strawberries are cultivated globally for its fruit, but primarily in cooler temperate zones. Our Organic Strawberry is grown in Zhejiang, Shannxi, Jiangsu, and Inner Mongolia, etc.
Strawberry powder is widely appreciated for its characteristic aroma, bright red color, juicy texture, and sweetness. It is consumed in large quantities, either fresh or in such prepared foods as preserves, juice, pies, ice creams, milkshakes, and chocolates. Artificial strawberry flavorings and aromas are also widely used in many products like lip gloss, candy, hand sanitizers, perfume, and many others.
The organic Strawberry powder is packed with vitamins and minerals such as vitamins C and K, folate, potassium, manganese, and magnesium. They are low-calorie, fiber-rich fruits, which are abundant in antioxidants and polyphenols. A cup of strawberries contains only 49 calories, provides 3g of fiber, and 12g of carbohydrates.
Organic strawberry powder's benefit:
Non-GMO
Nutrient-Rich
Brilliant Color
Excellent Dispersion
Superior Flowability
Packing
---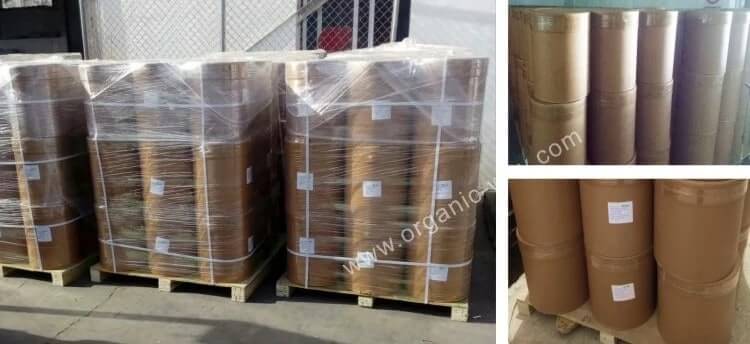 Express
Under 100kg, 3-5Days
Door to door service easy to pick up the goods
By Air
100kg-1000kg, 5-7Days
Airport to airport service professional clearance broker needed
By Sea
Over300kg, Around 30 Days
Port to port service professional clearance broker needed
We are always here waiting for you!