Yam is a yam plant. The main edible part of an underground tuber. Distribution of a wide range of yam, common in tropical and subtropical regions. Among Central and South America as the most, followed by the subtropical region and Africa and Asia. The annual production of yam in the tropics is second only to cassava and sweet potato, but more than their nutritional value. It is the most important root crop, is one of the important food crops.
Organic Yam Powder, also called Organic Common Yam Rhizome powder, is a kind of loose white powder. The ingredients are from the raw herb which is planted in a certified organic planting base and process strictly under the rules of international organic authentication.
Organic yam powder is rich in nutrients and vitamins. It can be added into porridge, soybean milk, milk, and juice for added flavor. Organic yam powder is easy to combine with other mixed powder and can be widely used in Health Food, Beverage, and Drinks, as Flavors and Colors, Bakery, etc.
Product feature:
Non-GMO
Nutrient-Rich
Brilliant Color
Excellent Dispersion
Superior Flowability
Packing
---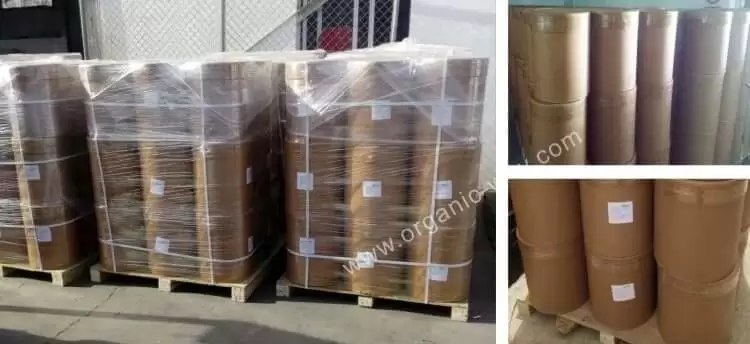 Express
Under 100kg, 3-5Days
Door to door service easy to pick up the goods
By Air
100kg-1000kg, 5-7Days
Airport to airport service professional clearance broker needed
By Sea
Over300kg, Around 30 Days
Port to port service professional clearance broker needed
We are always here waiting for you!