Organic Erythritol is produced by fermentation of corn starch and is a natural sweetener. It usually comes in two forms: powder and granules. Its original form is erythritol granules. The powder is powdered erythritol.
Erythritol is different from traditional sugar. It has low solubility (compared to sucrose) and is easy to crystallize. It is suitable for foods that require sucrose flavors, such as chocolate and sugar. It is not degraded by enzymes and can only be excreted from the blood into the urine through the kidneys (easy to be absorbed by the small intestine).
It does not participate in sugar metabolism and blood sugar changes, so it is suitable for diabetics. It does not cause fermentation in the colon and can avoid gastrointestinal discomfort. It does not cause tooth decay.
Erythritol mixed with different high-intensity sweeteners can significantly improve its bitterness or other unpleasant tastes. Therefore, organic erythritol is the most reliable choice in many fields, such as beverages, candies, baked goods, dietary sweeteners, and functional foods.
Our organic corn farm is located in Heilongjiang Province, where the soil is fertile, especially suitable for organic corn. We offer both pure organic erythritol and mixtures of erythritol and any other natural sweeteners!
Specification
---
PRODUCT NAME
Organic Erythritol
ORIGIN OF PLANT
Zea mays L.
ORIGIN OF COUNTRY
China
PHYSICAL / CHEMICAL
APPEARANCE
Fine powder / Granules
COLOR
White crystalline powder / small crystalline particles
TASTE & ODOR
Eligible, clear sweet, no foreign odor
MELTING RANGE
119-123 ℃
CONDUCTIVITY
≤ 20 μs/g
PH
5.0-7.0
MOISTURE
20%
ASH
≤ 0.01%
REDUCING SUGAR (AS GLUCOSE)
≤ 0.3%
 RIBITOL AND GLYCEROL
≤ 0.02%
 RESIDUE ON IGNITION
≤ 0.1%
ASSAY (ON DRY BASIS)
≥ 99.5%
HEAVY METAL
Pb <  0.5 mg/kg
As < 2.0 mg/kg
PESTICIDE RESIDUE
Complies with NOP & EU organic standard
 COUNT OF BATERIA
≤ 1000 cfu/g
 YEST AND MOULD
≤ 100 cfu/g
 E.COLI.
Negative
 SALMONELLA
Negative
STORAGE
HR < 60%  T < 25℃
SHELF LIFE
24 Months
PACKAGE
25 kg/bag or 1000 kg/bag
REMARK
Customized specification also can be achieved
Packing
---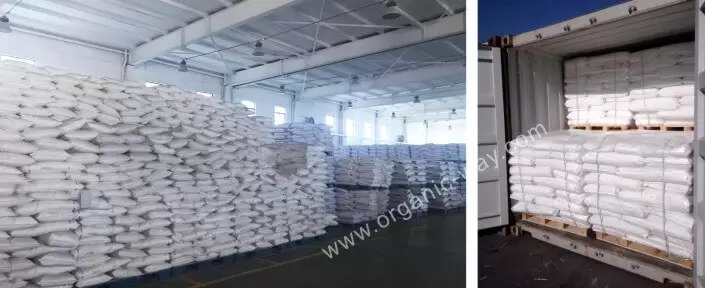 Express
Under 100kg, 3-5Days
Door to door service easy to pick up the goods
By Air
100kg-1000kg, 5-7Days
Airport to airport service professional clearance broker needed
By Sea
Over300kg, Around 30 Days
Port to port service professional clearance broker needed
We are always here waiting for you!