Organic spirulina powder is prepared by spray drying and sieving fresh spirulina. Its fineness is usually above 80 mesh. Pure spirulina powder is dark green and feels very slippery when touched. It is known for its strong flavor and stronger nutrition!
The chemical composition of spirulina has the characteristics of high protein, low fat and low sugar, and contains a variety of vitamins and trace elements, which has extremely high nutritional value. The protein content of spirulina is as high as 60% -70%, which is 2 times that of soybeans, 3.5 times that of beef, and 4 times that of eggs, and it contains a complete range of essential amino acids and a reasonable composition.
It is also extremely rich in vitamins and minerals. The former includes vitamins B1, B2, B6, B12, E, and K; the latter includes trace elements such as zinc, iron, potassium, calcium, magnesium, phosphorus, selenium, and iodine. It's biological zinc to iron ratio is basically consistent with human physiological needs and is most easily absorbed by the human body.
In addition, active ingredients such as phycocyanin (CPC), algal polysaccharide (PSP), γ-linolenic acid (GLAME), β-carotene, and chlorophyll a in spirulina can regulate many functions of the human body.
Our organic spirulina breeding base is located in northwestern China. The natural special environment is suitable for the growing conditions of spirulina, such as natural weak alkaline water, high temperature of 35 ° C -37 ° C, and efficient photosynthesis.
Organic spray-dried spirulina powder has excellent water solubility. It can be used as a dietary supplement to a variety of energy drinks and foods without worrying about its water solubility. Our spirulina powder is certified organic by the USDA and EU. It's also GMO-free and suitable for vegans/vegetarians.
Specification
---
Product Name
Organic Spirulina Powder
Origin Of Country
China
Physical / Chemical/ Microbiological
Appearance
Dark green fine powder
Taste & Odor
Characteristic
Particle Size
100% through 80 mesh
Protein
≥ 60%
Chlorophyll
11-14 mg/g
Carotenoid
4.0-5.5mg/g
PAHs
< 50ppb
Benzo(a)pyrene
< 10ppb
Water
≤ 8.0%
Ash
≤ 8.0%
Heavy Metals
Pb ≤ 0.5ppm
As ≤ 0.5ppm
Ca ≤ 0.1ppm
Hg ≤ 0.1ppm
Pesticide Residue
Complies with NOP & EU organic standard
Microbiological
Aerobic Plate Count
≤ 10,000 cfu/g
Coliform
≤ 100 cfu/g
Yeast & Mould
≤ 100 cfu/g
Staphylococcus
Negative/10g
Salmonella
Negative/10g
Shigella
Negative/10g
Storage
Cool, Ventilate & Dry
Package
25kg/drum
Shelf Life
24Months
Benefits
---
It has certain preventive and inhibitory effects on hypertension, hyperlipemia, and hyperglycemia
It has a certain effect on chronic gastroenterology, stomach, and duodenal ulcer
It is able to laxative and treats acne
It can also be used for beauty and weight loss.
Packing
---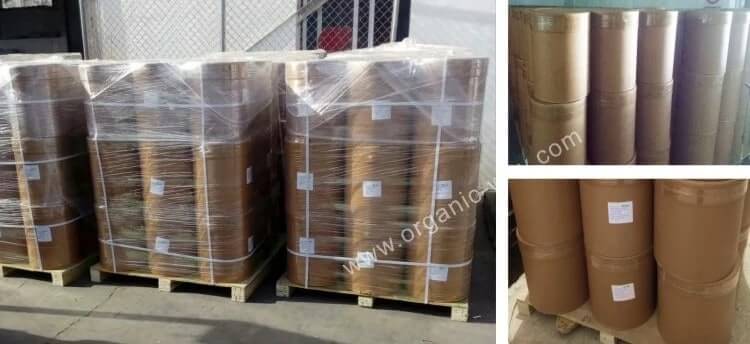 Express
Under 100kg, 3-5Days
Door to door service easy to pick up the goods
By Air
100kg-1000kg, 5-7Days
Airport to airport service professional clearance broker needed
By Sea
Over300kg, Around 30 Days
Port to port service professional clearance broker needed
We are always here waiting for you!