Organic chlorella powder is spray-dried and powdered from fresh organic chlorella. Organic Chlorella (Chlorella pyrenoidosa) is an emerald green, single-celled freshwater algae that grow naturally in lakes and ponds. It is a true superfood, packed with nearly 10 times the healthy chlorophyll of similar greens like wheatgrass, barley, and alfalfa.
Our organic chlorella powder is at least 60% crude protein and is also a complete protein, meaning it contains a full balance of essential amino acids. The nutritional benefits go on and on-taking a chlorella supplement will even boost your daily intake of – Iron – Calcium – Magnesium – Potassium – Vitamins A, B12, C, and E.
Vegan superfood organic chlorella powder has a mild taste similar to green tea, making it the perfect addition to a variety of food and drinks. Just one to two teaspoons will do the trick! The flavor and nutrition will blend right into smoothies, juices, and other liquids.
Specification
---
Product Name
Organic Chlorella Powder
Origin Of Country
China
Physical / Chemical/ Microbiological
Appearance
Dark green fine powder
Taste & Odor
Characteristic
Particle Size
100% through 80 mesh
Protein
≥50%
Chlorophyll
≥25 mg/g
Carotenoid
≥5mg/g
PAHs
<50ppb
Benzo(a)pyrene
<10ppb
Water
≤7.0%
Ash
≤8.0%
Heavy Metals
Pb≤0.5ppm
As≤0.5ppm
Ca≤0.1ppm
Hg≤0.1ppm
Pesticide Residue
Complies with NOP & EU organic standard
Microbiological
Aerobic Plate Count
≤10,000 cfu/g
Coliform
Yeast & Mould
≤25 cfu/g
Staphylococcus
Negative/10g
Salmonella
Negative/10g
Shigella
Negative/10g
Aflatoxins
≤20 ppb
Storage
Cool, Ventilate & Dry
Package
25kg/drum
Shelf Life
24Months
Benefits
---
Organic Chlorella Powder can lose weight, keep fit.
It promotes a healthy immune system and antioxidant activity.
It contributes to sound cholesterol levels.
It improves gastrointestinal and digestive health.
It has a Cardiovascular function.
It enhances natural cleansing and detoxification.
Packing
---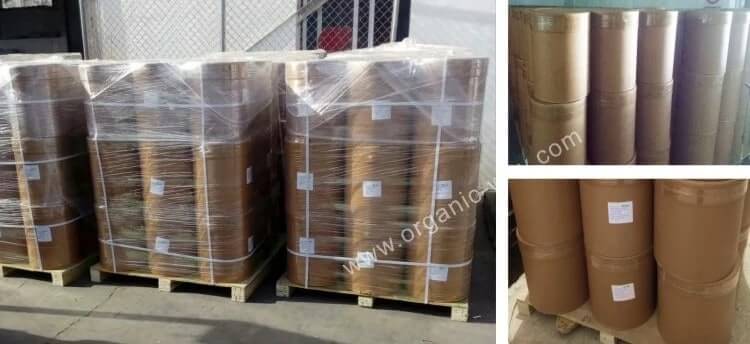 Express
Under 100kg, 3-5Days
Door to door service easy to pick up the goods
By Air
100kg-1000kg, 5-7Days
Airport to airport service professional clearance broker needed
By Sea
Over300kg, Around 30 Days
Port to port service professional clearance broker needed
We are always here waiting for you!