Organic soy protein isolate is one of the best available soy proteins in the market. It contains up to 90% of protein and only 1g of fat. It is made from a quality, 100 % NON-GMO soybeans. In addition to high protein content, it is also rich in several essential micronutrients, such as calcium, iron, potassium.
It is a perfect match for vegans, vegetarians, and people with lactose intolerance. It represents a complete source of protein and its amino acid profile is the closest to the animal protein.
We offer 100% organic soy protein powder with a yellow/creamy color. It is non-GMO and gluten-free. It's without any additive. Also, it is ultra-clean, and a perfect source of high content plant protein.
Soy protein has a neutral characteristic flavor. We recommend using it with a larger volume of water due to the relatively thick consistency. You can also add different fruit or vegetable powder to change the neutral taste of protein.
Specification
---
PRODUCT NAME
Organic Soy Protein Powder
ORIGIN OF PLANT
Glycine max
ORIGIN OF COUNTRY
China
PHYSICAL / CHEMICAL/ MICROBIOLOGICAL
APPEARANCE
Fine powder
COLOR
Cream White
TASTE & ODOR
Characteristic
PARTICLE SIZE
95% pass 100mesh
PROTEIN(DRY BASIS)(NX6.25)%
≥90
MOISTURE (%)
≤ 10
PH (% in water)
7-7.8
ASH (%)
≤6.0
FAT (%)
<1.0
SODIUM (mg/100g)
1000-1400
POTASSIUM (mg/100g)
75-300
HEAVY METAL
Pb<0.5mg/kg
As
Cd
Hg
PESTICIDE RESIDUE
Complies with NOP & EU organic standard
MICROBIOLOGICAL
TPC (CFU/GM)
<30000cfu/g
MOULD & YEAST
< 100cfu/g
ENTEROBACTERACAE
<10cfu/g
COLIFORMS
<10cfu/g
PATHOGENIC BACTERIA
Negative
STAPHYLOCOCCUS
Negative
SALMONELLA:
Negative
LISTERIA MONOCYTOGENES
Negative
STORAGE
Cool, Ventilate & Dry
PACKAGE
20kg/bag.
SHELF LIFE
24Months
REMARK
Customized specification also can be achieved
Health Benefits
---
1. Restore body function
Some people in their lives will lose their physical function due to excessive physical exertion or an irregular diet. At this time, eating some soy protein powder in time will allow their physical function to recover quickly. Because it contains a lot of plant proteins, these proteins can be broken down into a variety of amino acids after being absorbed by the body, can directly participate in the life activities of muscles, blood, skin, and other organs, and can quickly repair damaged body tissue cells.
2. Improve the body's disease resistance
After the body's immune function declines, the body's ability to resist disease will weaken. If you use some soy protein in time, it can promote the regeneration of immune cells, improve the activity of immune cells, and promote the metabolism of the body. Increase.
3. Promote wound healing
It contained in soy protein powder also has a significant effect on the healing of wounds in the repair department of human tissues. People who are in recovery after surgery usually eat soy protein powder to promote wound healing and physical recovery.
4. Protect the kidneys and reduce the burden on the kidneys
In normal life, it can also replace animal protein. It can meet the human body's need for protein, and it will not increase the burden on the kidneys, protect the kidneys, and prevent renal dysfunction. In addition, soy protein powder can prevent and reduce the damage of animal protein to the kidney by reducing the content of cholesterol in plasma. It is the most suitable health food for those with kidney disease and diabetes.
Packing
---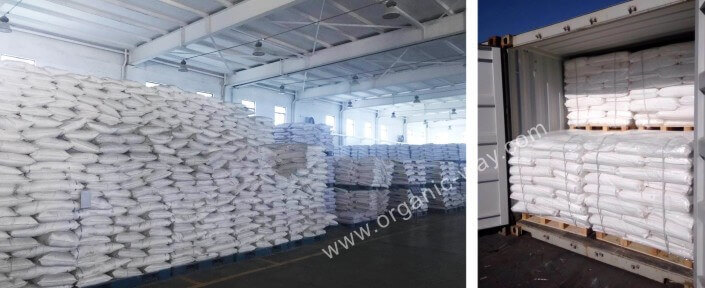 Express
Under 100kg, 3-5Days
Door to door service easy to pick up the goods
By Air
100kg-1000kg, 5-7Days
Airport to airport service professional clearance broker needed
By Sea
Over300kg, Around 30 Days
Port to port service professional clearance broker needed
We are always here waiting for you!
---