Organic Astragalus root powder made from dried astragalus root.   The Chinese medicinal material Astragalus membranaceus is the root of a kind of leguminous herb. It is a common and important traditional Chinese medicine, which is effective in nourishing qi and blood and nourishing the body.
Modern medical research shows that astragalus has the function of strengthening the body's immunity, protecting the liver, diuresis, anti-aging, anti-stress, anti-hypertension, and more extensive antibacterial action.
Astragalus root can eliminate experimental nephritis proteinuria, enhance myocardial contractility, and regulate blood sugar content. It can not only expand the coronary artery, improve myocardial blood supply, improve immune function, but also delay the process of cellular senescence.
Our organic astragalus mainly produced in China, Inner Mongolia. And it is produced by the organic standard of the EU and USDA.
Specification of astragalus root powder
---
Botanical Name
Astragalus membranaceus Bge
Origin Of Country
China
Physical / Chemical
Appearance
Light yellow fine powder
Taste & Odor
Characteristic
Particle Size
80 mesh
Loss on Drying
≤12%
Ash
≤10%
Heavy Metals
Pb≤2ppm
As≤2ppm
Ca≤1ppm
Hg≤1ppm
Pesticide Residue
Complies with NOP & EU organic standards
Microbiological
E.Coli.
Negative
Staphylococcus
Negative
Salmonella
Negative
Non-Irradiation
Confirm
Non-GMO
Confirm
Storage
Cool, Ventilate & Dry place protected from sunlight
Package
25kg/drum
Shelf Life
24Months
Packing
---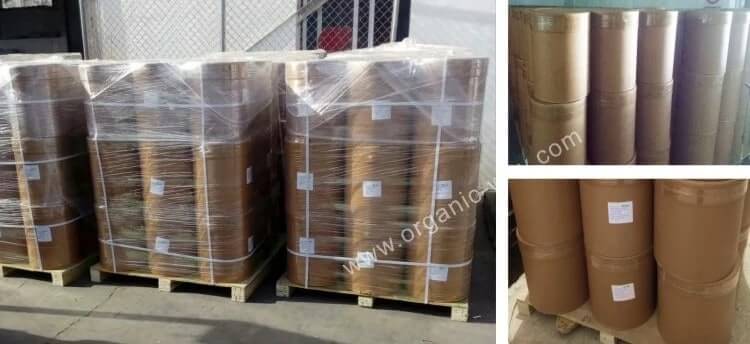 Express
Under 100kg, 3-5Days
Door to door service easy to pick up the goods
By Air
100kg-1000kg, 5-7Days
Airport to airport service professional clearance broker needed
By Sea
Over300kg, Around 30 Days
Port to port service professional clearance broker needed
We are always here waiting for you!