Organic milk thistle extract is a powder extracted from the seed of milk thistle seed. Its major active content is Silymarin. Our organic farm base of Milk Thistle is mainly in Liaoning Province, China. We extract silymarin in an absolutely organic way and retain its nutrients.
Milk thistle has the efficacy of liver-protecting, improving the function of the liver, promotes biliation, and diminishing liver inflammation. Silymarin nourishes the liver like no other nutrient currently known. The liver acts as the body's filter constantly cleansing to protect you from toxins. Over time, these toxins can accumulate in the liver. Milk Thistle's potent antioxidant properties and rejuvenating actions help keep the liver strong & healthy.
As a kind of better antioxidant, milk thistle can clear free radicals in the human body, postpone senility. Silymarin can protect the liver from damage of alcohol, chemical toxicant, drug, food poison, accelerate liver cell regenerating, and repairing. So it is called "The natural liver-protection drug".
In addition, Silymarin has the function of anti-radiation and, arteriosclerosis preventing, skin-aging delaying. It is widely used in drugs, health products, food, and cosmetics.
Specification
---
Product Name
Organic Milk Thistle Extract
Physical and chemical analysis
Color
Brown yellow fine powder
Mesh Size
100% pass 80 mesh
Sulphated Ash
≤0.5%
Loss on Drying
≤5.0%
Assay of Silymarin (Tested by UV)
≥80%
Assay of Silymarin (Tested by HPLC)
≥45%
Residue analysis
N-hexane
≤0.029%
Acetone
≤0.5%
Ethyl Acetate
≤0.5%
Ethanol
≤0.5%
Heavy Metal
≤10ppm
Pesticides Residue
Meet USP Requirements
Microbiological
Total Plate Count
≤1,000cfu/g
Yeast&Mold
≤100cfu/g
E.coil
Negative
Salmonella
Negative
General Information
Conclusion
Conform to specification.
Packing
25kg/drum with double layer poly bags or aluminum foil bag inside.
Storage
Keep in a cool & dry place. Keep away from strong light and heat.
Shelf life
36 months under the conditions above and in its original packaging.
Sterilization
High temperature.
Packing
---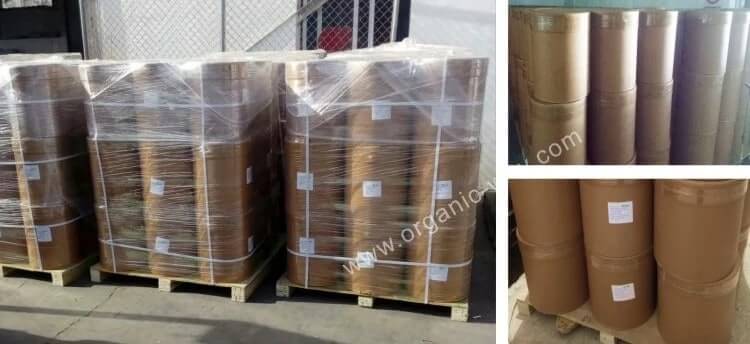 Express
Under 100kg, 3-5Days
Door to door service easy to pick up the goods
By Air
100kg-1000kg, 5-7Days
Airport to airport service professional clearance broker needed
By Sea
Over300kg, Around 30 Days
Port to port service professional clearance broker needed
We are always here waiting for you!