Organic kale cultivation requires the following conditions. Our organic kale is planted in Hebei province, where the climate conditions are very suitable for kale growth.
1. Opulent sunshine.
2. Tastes best after a frost, so plant in early spring or late summer.
3. Sow kale from seed or nursery stock in late summer for a fall harvest or early spring for summer harvest. Sow seeds 1/2 inch deep, allowing 1 foot between plants and 2 feet between rows.
4. Mulch around kale plants with a heavy layer of garden compost. This keeps the soil cool, prevents moisture loss, and provides readily available nutrients to the shallow feeder roots.
Main processing technic: organic fresh kale, cut, clean air bubble wash, slice, dewatering and drying, steam sterilization (Temperature:>95°C Time:2′), powder.
Organic kale powder is with the below characteristics.
1. 100% organic
2. non-GMO
3. Gluten-free
4. allergen-free
5. 100% pure powder without any additive
6. Fine kale powder
Specification
---
PRODUCT NAME
Organic Kale Powder
ORIGIN OF PLANT
Brassica oleracea.
ORIGIN OF COUNTRY
China
PHYSICAL / CHEMICAL/ MICROBIOLOGICAL
APPEARANCE
Fine powder
COLOR
Light green
TASTE & ODOR
Characteristic
PARTICLE SIZE
80 mesh
MOISTURE
≤ 5.0%
ASH
≤5.0%
HEAVY METAL
Pb<2mg/kg
As<2mg/kg
Cd<2 mg/kg
Hg<2mg/kg
PESTICIDE RESIDUE
Complies with NOP & EU organic standard
MICROBIOLOGICAL
TPC (CFU/GM)
<200,000cfu/g
MOULD & YEAST
<100cfu/g
E COLI.
<10cfu/g
PATHOGENIC BACTERIA
Negative
STAPHYLOCOCCUS
Negative
SALMONELLA:
Negative
LISTERIA MONOCYTOGENES
Negative
STORAGE
Cool, Ventilate & Dry
PACKAGE
20kg/bag
SHELF LIFE
24Months
REMARK
Customized specification also can be achieved
Benefits
---
1. Organic kale powder is a rich source of specific antioxidants lutein, zeaxanthin, and beta-carotene.
2. It provides a good source of insoluble dietary fiber to support healthy bowel function. Fiber can also assist with managing healthy cholesterol levels.
3. It also supports a healthy immune system with Vitamin C and is high in non-haem iron which is essential for energy. Non-haem iron helps to form hemoglobin which transports oxygen to our cells, providing energy.
Packing
---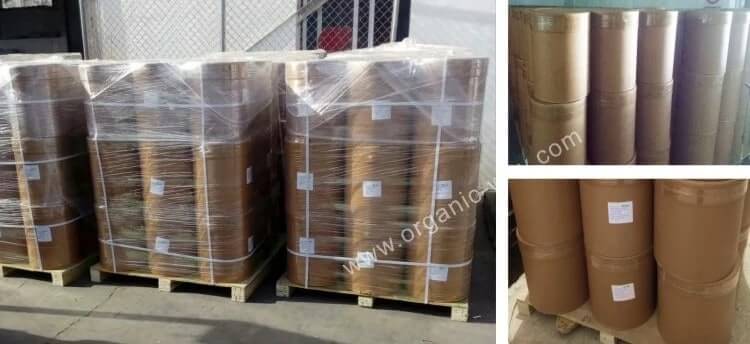 Express
Under 100kg, 3-5Days
Door to door service easy to pick up the goods
By Air
100kg-1000kg, 5-7Days
Airport to airport service professional clearance broker needed
By Sea
Over300kg, Around 30 Days
Port to port service professional clearance broker needed
We are always here waiting for you!