Organic shiitake mushroom powder is brimming with an abundance of protein, niacin, riboflavin, thiamin, potassium, and iron. Our careful growing process guarantees that organic shiitake mushroom powder always retains the critical vitamins. Such as Vitamins A, B, C, and D. You will be hard-pressed to find a better source of life-giving Vitamin D than in shiitake mushroom powder.
Because it tastes more fragrant, pleasant aroma, nutrient-rich, not only among the top mushrooms, and known as the "Queen of Fungi".The shiitake is an edible mushroom native to East Asia, which is cultivated and consumed in many Asian countries. It is considered a medicinal mushroom in some forms of traditional medicine.
Enzymes are crucial for enabling the body to perform many functions, such as digestion and the building of proteins. Organic shiitake mushroom powder contains more than 50 enzymes, including Pepsin, which helps the body to digest food, and asparaginase, an enzyme that is used in treating childhood Leukemia.
Specification
---
Product Name
Organic Shiitake Mushroom powder
Latin Name
Lentinus edodes / Lentinula edodes
 Used Part
 Fruit body
Item
SPECIFICATION
Appearance
 yellow-brown powder
Smell
Characteristic
Taste
Characteristic
Particle size
100% pass 100 mesh
Assay
Polysaccharides
≥ 3.0%
Loss of drying
≤ 9.0%
Ash
≤ 15.0%
Heavy Metal
Lead / Pb
< 1.0μg/g (mg/kg)
Cadmium / Cd
< 1.0μg/g (mg/kg)
Arsen / As
< 1.0μg/g (mg/kg)
Mercury / Hg
< 0.1μg/g (mg/kg)
Microbiology
Total Plate Count
< 10000cfu/g
Yeast & Mold
< 1000cfu/g
E.coli
< 100cfu/g
Salmonella
Negative
Pesticides residues
Multi-Pesticide Screening571Items
 
Storage
Store in cool & dry place, keep away from strong light and heat
Packing
---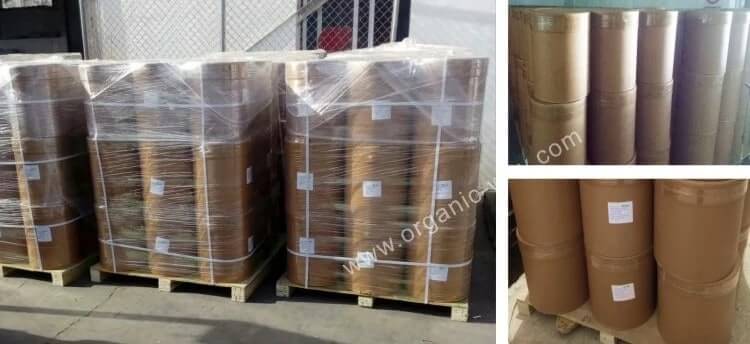 Express
Under 100kg, 3-5Days
Door to door service easy to pick up the goods
By Air
100kg-1000kg, 5-7Days
Airport to airport service professional clearance broker needed
By Sea
Over300kg, Around 30 Days
Port to port service professional clearance broker needed
We are always here waiting for you!