Organic Rhodiola rosea extract is an extract from the roots of Rhodiola rosea, with a sweet smell and bitter taste. The main ingredients are salidroside, aglycone tyrosol, and rosavirin, which can enhance immune function, protect cardiovascular and cerebrovascular as well as anticancer and antidepressant effects.
There are two sources of Rhodiola extract-Rhodiola Grandiflora and Rhodiola rosea. Rhodiola rosea is mainly produced in Tibet, and the main ingredient extracted is salidroside; Rhodiola rosea is produced in Xinjiang, and the content of salidroside is far lower than that of Rhodiola rosea, but among them, Lossaiwei, etc. The content of isomers is higher. It is the season of raw material harvesting, both are wild, but the situation of the two Rhodiola rosea is completely different.
Rhodiola rosea is wild in Tibet, and Rhodiola rosea is mainly used to produce salidroside. Rhodiola rosea is wild from Xinjiang and the western border of China and is mainly used to extract Losseville.
The raw materials of Rhodiola rosea extract we provide are mainly the roots of Rhodiola rosea. At the same time, we strictly implement EU and USDA organic standards during the extraction process.
Specifications
---
| Product Name | Organic Rhodiola Rosea Extract Powder |
| --- | --- |
| Botanical Name | Rhodiola rosea |
| Plant Part: | Root |
| Extraction Solvent/s | Ethanol / Water |
| Preparation Type | Extract concentrate dry standardized |
| Test | Specification |
| Organoleptic: | Fine brown powder  with characteristic odor and taste |
| Identification: | Positive by TLC |
| Particle Size | 100% through 80 mesh |
| Loss on drying | < 5% (w/w) |
| Total Plate Count | < 1,000 CFU/g |
| Yeast & Mould | < 100 CFU/g |
| Enterobacteria | < 100 CFU/g |
| E.coli | Absent/g |
| Salmonella Species: | Absent/10g |
| Lead | < 3 ppm |
| Arsenic | < 2 ppm |
| Cadmium | < 1 ppm |
| Mercury | < 0.1 ppm |
| Pesticide Residues | Complies with USP |
| Solvent residue | Complies with USP |
| Aflatoxins | Complies with USP |
| Salidroside | > 3.0% |
| Shelf Life | 2 years |
| Recommended Storage Conditions | Store in tightly sealed containers below 30°C away from direct light and moisture. |
Health Benefits
---
1. Modern medical research proves that Rhodiola contains 35 trace elements, 18 kinds of amino acids, vitamins A, D, E and anti-aging active superoxide. Its nutritional components are complete and the compatibility is reasonable. Among the plants found so far Is rare. In terms of pharmacology, it has been proved that Rhodiola has a central excitatory effect and an "adapted" effect, which can eliminate people's "tiredness", strengthen memory and attention, and restore the heart of accelerated contraction frequency to normal.
2. Rhodiola products can be used by healthy people, those who are too tired or need to improve their intelligence and attention, and those who are debilitated after the disease, all kinds of neurosis, autonomic nerves, vascular dystonia, and myasthenia gravis. It has a good auxiliary effect for correcting the side effects induced by the use of neurotherapeutics, neurasthenia, climacteric syndrome, and high-altitude maladaptive syndrome.
3. Rhodiola preparations are also used for the health protection of special workers under price adjustment in sports medicine, aerospace medicine, and various special environments.
4. In recent years, pharmacists at home and abroad have conducted in-depth research on Rhodiola rosea and proposed that Rhodiola rosea has an "adapted" effect similar to the "Fuzheng Guben" of ginseng, and is superior to ginseng in some aspects. There is no shortage of excessive ginseng excitement. The active ingredients contained in Rhodiola rosea have the functions of sedating the heart, regulating metabolism, regulating the nervous system, and endocrine system to regulate blood sugar and blood pressure in two directions. It is used to treat cerebrovascular diseases, senile myocardial failure, diabetes, hypotension, etc. Used for post-ill physical weakness, frail old age, nervous weakness, etc.
5. Experiments have shown that Rhodiola preparations can also enhance the body's resistance to unfavorable environments. It has various physiological activities such as anti-cold, anti-fatigue, anti-aging, and anti-microwave radiation. It is suitable for people working in special environments. After the day preparation, it can obviously enhance the resistance and adaptability of the body. The excellent quality of Rhodiola rosea has attracted extensive attention from domestic and foreign medical circles. Studies have found that Rhodiola has a strong inhibitory and regulating effect on the central nervous system, and it has good anti-fatigue, anti-oxygen, anti-aging, anti-aging Radiation, anti-tumor and anti-inflammatory, detoxification, improve self-immunity, is a potential activator of the body's own cells, has a good overall conditioning effect on the human nervous system, blood circulation system, metabolic system, endocrine system, etc.
Packing
---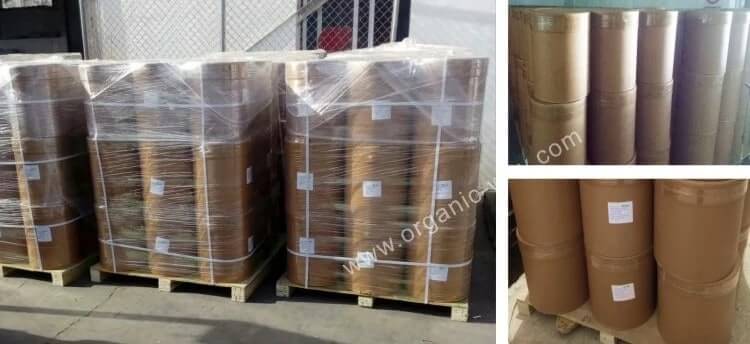 Express
Under 100kg, 3-5Days
Door to door service easy to pick up the goods
By Air
100kg-1000kg, 5-7Days
Airport to airport service professional clearance broker needed
By Sea
Over300kg, Around 30 Days
Port to port service professional clearance broker needed
We are always here waiting for you!