Organic Chinese red dates are also called red jujubes. It can be used for medicinal purposes. It has the effects of nourishing the stomach, strengthening the spleen, nourishing blood, nourishing, and strengthening the body. The date and root can be used as medicine. The date can be soothing and is one of the important drugs.
Jujube is warm and sweet, with the functions of nourishing blood, strengthening the spleen and stomach, and preventing wind. It is used to treat allergic purpura, anemia, hypertension, acute and chronic hepatitis, and cirrhosis in patients with elevated serum transaminases, and is an ideal choice for preventing blood transfusion reactions.
The benefits of jujube include trifluoride and cyclic adenosine phosphate, which have alternative cancer suppression and anti-allergy effects. Jujube contains anti-fatigue substances, which can enhance human endurance. Jujube also has the effect of reducing the damage of toxic substances to the liver. The flavonoids in jujube have sedative and blood pressure lowering effects.
Specification
---
PRODUCT NAME
Organic Chinese Red Dates / Jujubes
ORIGIN OF PLANT
Ziziphus Jujuba
ORIGIN OF COUNTRY
China
PHYSICAL / CHEMICAL/ MICROBIOLOGICAL
APPEARANCE
Chinese Date
COLOR
Red
TASTE & ODOR
Characteristic, no other odor
IMPURITY
Not detected
SIZE
≥2.0cm
MOISTURE
≤ 20%
ASH
≤ 6%
IMPURITY
≤1%
PESTICIDE RESIDUE
Complies with NOP organic standard
TOTAL PLATE COUNT
≤10000cfu/g
YEAST & MOLD
≤500cfu/g
COLIFORMS
≤100cfu/g
STORAGE
Preserve in well-closed, light-resistant, and protect from moisture, temperature  2-5 degree centigrade.
PACKAGE
12kg/Carton
SHELF LIFE
3years if the original packing is unopened, and preserved under specific condition.
REMARK
Customized specification also can be achieved
Packing
---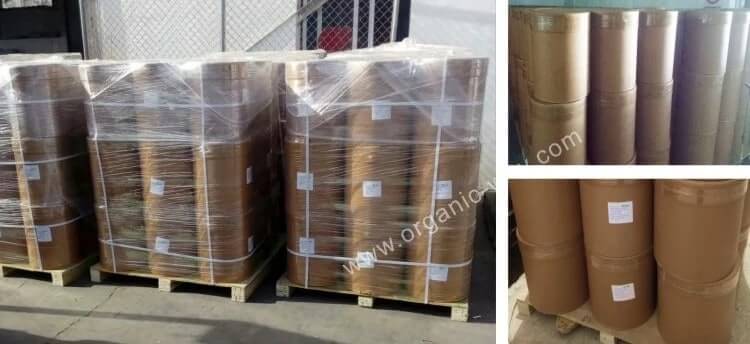 Express
Under 100kg, 3-5Days
Door to door service easy to pick up the goods
By Air
100kg-1000kg, 5-7Days
Airport to airport service professional clearance broker needed
By Sea
Over300kg, Around 30 Days
Port to port service professional clearance broker needed
We are always here waiting for you!